World Mission Day
This is the day in the Church Year when we are reminded to live out the final words of Jesus in Matthew's Gospel.  That's a pretty awesome challenge but we start in the here and now - where we are and who we're with simply by 'treating others as we'd like to be treated' and by helping them 'live life in all its fullness.'   We take comfort from the promise that Jesus is with us always - to the end of time!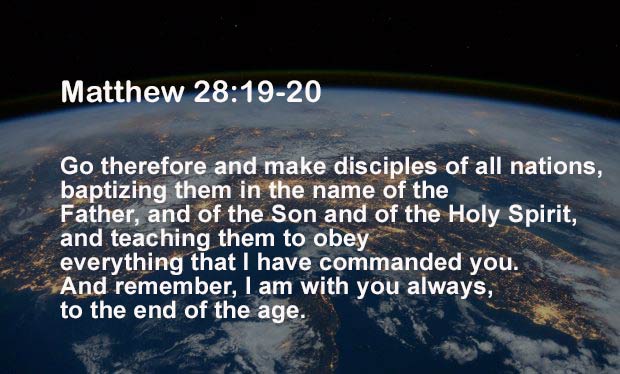 A PRAYER FOR WORLD MISSION SUNDAY
Loving God, you call us to proclaim your Good News.
Help us to respond with joy to this call.
Guide us and give us strength to follow you
in all our encounters with our fellow human beings
especially those at the margins of society
and those that suffer in mind and body.
Through our loving words and actions
may we continue to become messengers and co-creators of your Kingdom.
May the Holy Spirit inspire us
through the model of our Holy Father, Francis,
who shows us the way.
Amen