We aim to be a Catholic learning community: where faith, prayer and reflection are visible in word and in action.

School Mission Statement
Representation and visibility is important within the Church.
This page contains some examples of those who advocate for the LGBTQ+ community in the church; those who continue to practise their faith, express that faith through music and art and some of the challenges they face.

Quest offer news, information, support and resources. Also, you can find out about regional support groups and how to join in with their activities and conferences.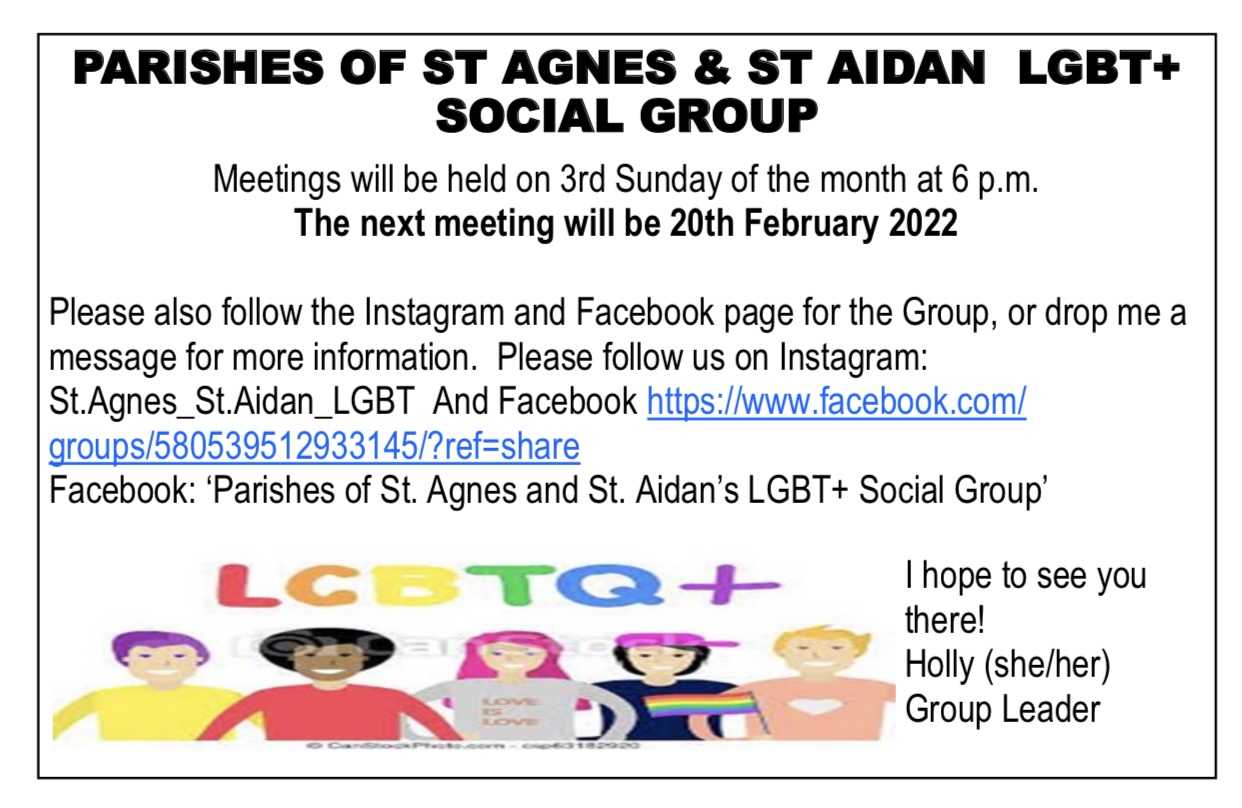 To Contact the Parish Office
St Agnes & St Aidans
92 Adswood Road
Huyton, Liverpool,
Merseyside L36 7XR
Tel: 0151 489 3085
Fr. James Martin is an American Jesuit priest who is an advocate for those who identify as LGBTQ+. Fr. James says there is a lot the Catholic Church can do to support the LGBTQ community.
Grace Baldridge, whose recording name is "Semler," made music history as the first openly queer artist to land atop the iTunes Christian albums chart. Some fans refer to the rise of her eight-song EP, Preacher's Kid as " Game-stopping the Christian music industry". " Baldridge, a lesbian singer-songwriter who recorded the songs independently and uploaded the EP to iTunes, encourages fans to "claim it for anyone who has been cast out in the name of God."
Jay Hulme is an award winning transgender performance poet, speaker and educator. Jay recently converted to Christianity. He writes about 'coming out' as Christian in his work and God's love for all. He frequently tweets about his love for Cathedrals and worships in a LGBTQ+ church in Leicester.
Vicky Beeching is a Writer, Broadcaster, Speaker and LGBTQ Equality Campaigner. In 2014 her 'coming out' story created shock-waves in the Christian community both in the UK and the USA. Her LGBTQ campaigning work has won awards and she has advised the UN on faith and LGBTQ rights. She is passionate about LGBTQ equality, doing all she can to help others with their 'coming out' journeys and to be a voice for change within political and faith-based leadership.
Q Worship collective create space for artists to share stories and music to reconcile with their identities and the Divine. Q Worship believe that the queer and faith communities can not only exist, but thrive together. They encourage a space where people can cultivate faith, talents, and celebrate identities.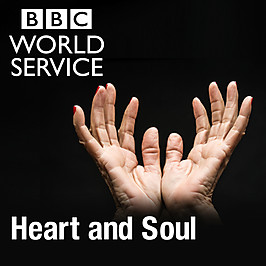 BBC World Service Podcast: The Transgender Pastor (27:00)
The Christian minister who had to choose between her gender and her church.