Before I formed you in the womb, I chose you. Before you were born, I dedicated you. I appointed you as a prophet to the nations.

Jeremiah 1:5
Here at St. Julie's, we aim to be a Catholic learning community which respects and embraces the diversity of ALL God's people.
We want ALL our students to feel loved, valued and respected so they can fulfil their potential, share their gifts and have lives of joy and possibility.
These pages are here to provide support, signposts and information to our students and parents alike – to remind you that wherever you are on your life journey, whatever your struggle or questions – YOU ARE NOT ALONE and YOU ARE LOVED.
Our Chaplain and Pastoral Support Team are available if you need to talk.

A Prayer for When I Feel Rejected
written by Fr James Martin, SJ
'What I Couldn't See' –
A poem by Jay Hulme about how God is always with us through every experience
'Beatitudes for a Queerer Church' –
A poem by Jay Hulme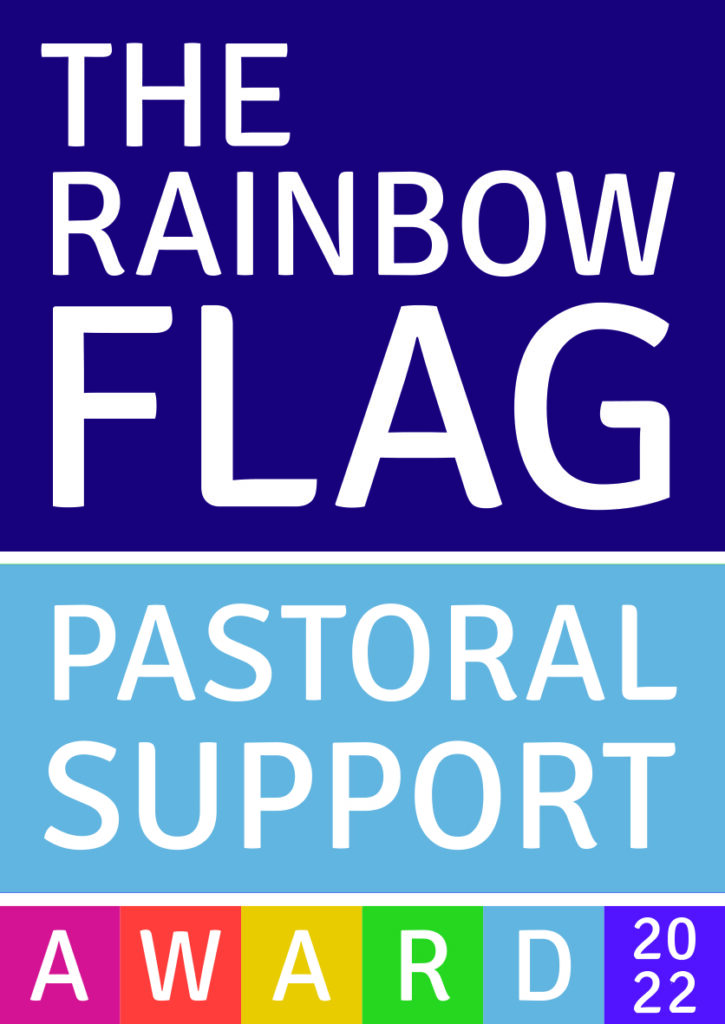 The Rainbow Flag Award is a national quality assurance framework for primary schools, secondary schools, SEND schools and colleges. The award focuses on positive LGBT+, (lesbian, gay, bisexual, trans, plus other related identities), inclusion and visibility. The Rainbow Flag Award encourages a whole organisation approach to LGBT+ inclusion, as well as developing strategies to effectively challenge and combat LGBTphobic* bullying.