Day of Remembrance for all Victims of Chemical Warfare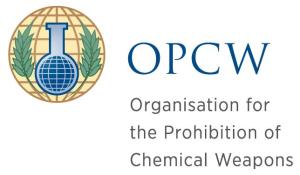 Chemical weapons have been used for centuries.  In the 17th century, France and Germany signed an agreement NOT to use poison bullets!   In 1899, countries at the Hague Peace Conference declared they would not use projectiles which contained "asphyxiating or deleterious gases".
However, during the First World War, over 100,000 humans died and more than 1 million were wounded by the use of gas.
In the Second World War, gas was not used in combat but was used in the Holocaust Concentration Camps.
In 1997, the Chemical Weapons Convention (proposed in 1993) came into force on 29 April.  Its purpose was, "for the sake of all mankind, to exclude completely the possibility of the use of chemical weapons."
And so, the Organisation for the Prohibition of Chemical Weapons was set up to monitor this happening.  There have undoubtedly been huge successes and OPCW Member States represent about 98% of the global population and landmass, as well as 98% of the worldwide chemical industry.   The OPCW was awarded the Nobel Peace Prize for what it has done to eliminate chemical weapons.  OPCW claim to have eliminated 97% of all chemical weapons.
However, throughout the Syrian Civil War (which started in 2011) - and as recently as 2017 - chemical weapons have been used.
A PRAYER FOR TODAY (available as a 1 minute video by clicking HERE)
Loving God,
we give thanks for the progress made in eliminating chemical weapons.
We pray for those who have suffered death or injury because of them.
We pray for those who order their use
that their hearts might be transformed
to seek ways of peace.
We ask this in the name of Jesus, the Prince of Peace. AMEN