International Day for Tolerance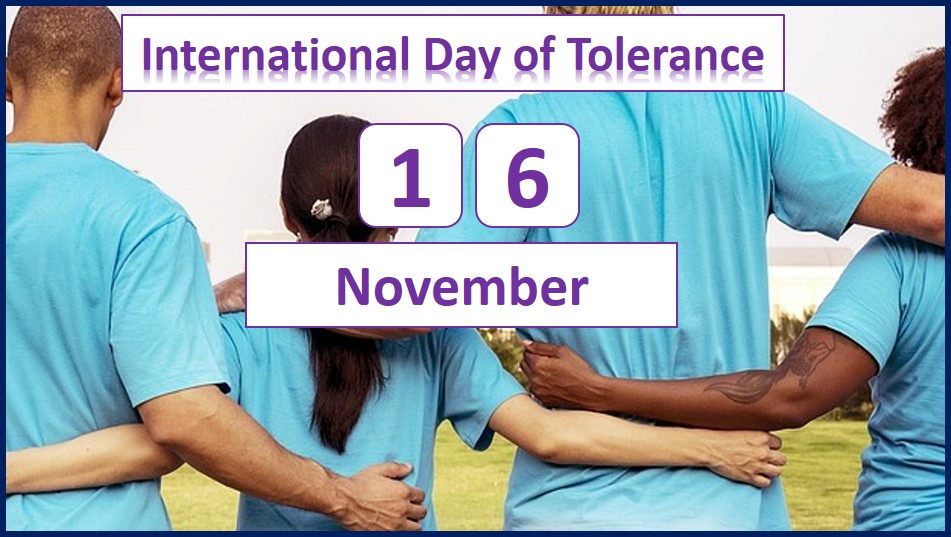 International Day for Tolerance 
Here's a quite wonderful video (4 mins 17 secs)
Which of these people do you:
most admire?
most agree with?
most want to be like?
Perhaps tolerance is a simple as following the teaching of Jesus to "Treat others as you'd like to be treated!"
A PRAYER FOR TODAY
While the United Nations designates today an International Day for Tolerance,
we know that you, God of all people, call us to something higher,
to something beyond mere tolerance.
We pray that you would enable and empower us to be people of love and compassion,
who actively seek the good of the other and work to to that day when people from all tribes and tongues might come together in peace, embracing and delighting in our differences.
Amen