International Day for the Total Elimination of Nuclear Weapons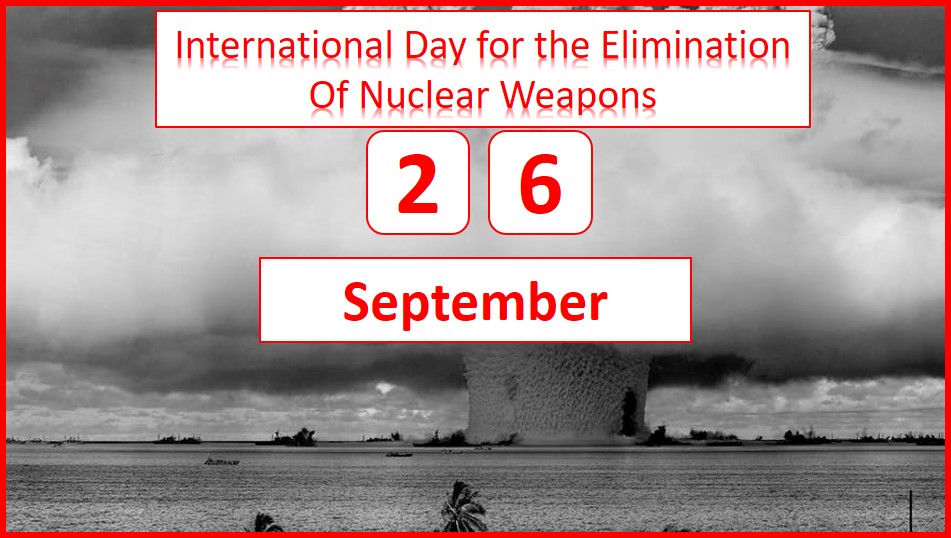 International Day for the Total Elimination of Nuclear Weapons 
Here's a 1:34 video about this day - including information about how many nuclear weapons there are in the world!
This is a harrowing eye-witness account (3:36) of the dropping of the first nuclear bomb on Hiroshima on 6th August, 1945:
Here's a report (2:13) about the Holy Father, Pope Francis, visiting Japan in 2019:
Christian CND (Campaign for Nuclear Disarmament) ask those who seek peace to pray in the following ways:
Thank God for those around the world who continue to work and pray for peace;
Pray for our political leaders to have the courage to seek peace and cooperation over war and division;
Pray for those living in warzones, that they would be protected and comforted;
Pray for those who are living with the consequences or threat of war;
Pray that there would be no resumption of nuclear tests and that negotiations on disarmament would instead take place.
You're invited to offer your own silent prayer on this day.