International Men's Day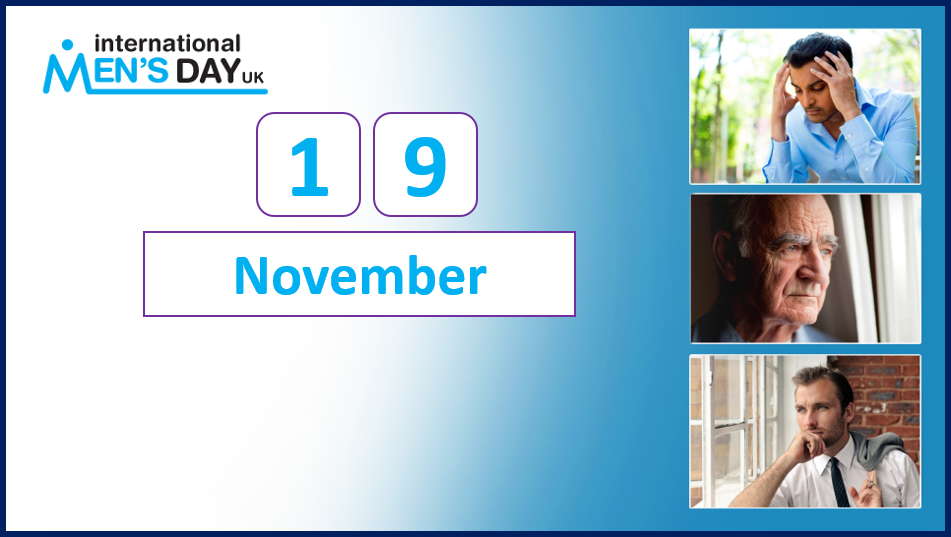 Imagine a group of people whose members:
suffer 70% of murders in the world;
account for 85% of homeless people;
serve 64% longer jail sentences than others in society;
die 4-5 years earlier than a similar sized group;
are twice as likely to die from heart disease or lung cancer than others.
They're shocking statistics, aren't they?   By the way, the group in question is MEN!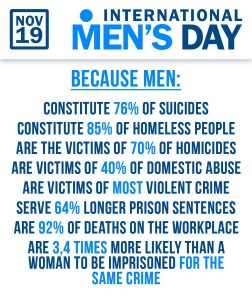 WHAT'S IT ALL ABOUT? (1 mins 53 secs)
This is an INTERESTING TAKE ON WHAT IT IS TO BE A MAN (2 mins 58 secs)
A PRAYER FOR TODAY (available as a 1 minute video HERE)
Loving God,
we hold before you especially today - the men in our lives;
help all of us to deepen our understanding of gender roles and expectations;
that we might live life in all its fullness,
building families, communities, societies and a world of openness and acceptance.
Help us not to be bound by stereotypes
but to enjoy the diverse nature of every human being.
We pray this in the name of the Father, and of the Son and of the Holy Spirit. AMEN