Pi Day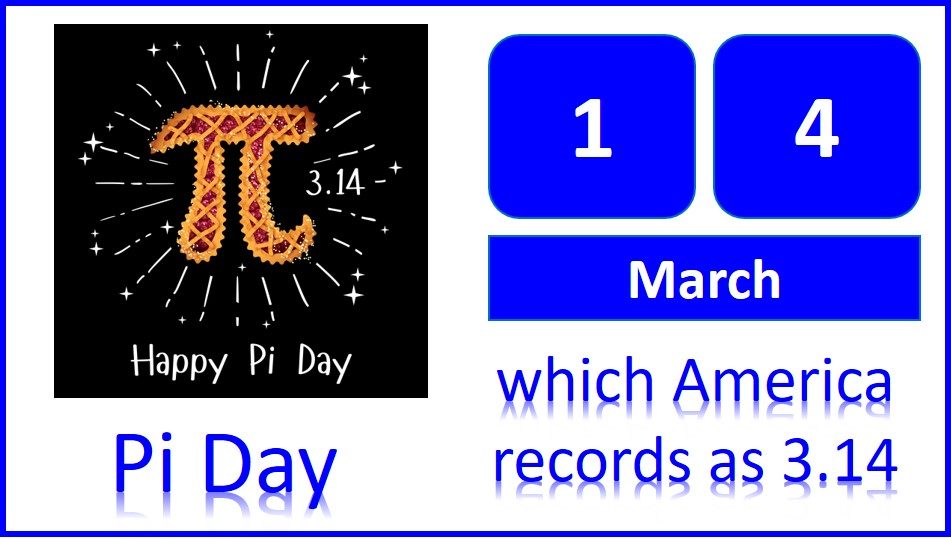 Happy Pi Day - in America 13th March is written as 3.14 which is the ratio of Pi corrected to 2 decimal places.
So, mathematicians like to mark this day which is also Albert Einstein's birthday!   He was one of the greatest minds that has ever lived.
Here is a video (2:07) about Pi.
A PRAYER FOR TODAY - available HERE as a 1 minute video.