Global Day of Parents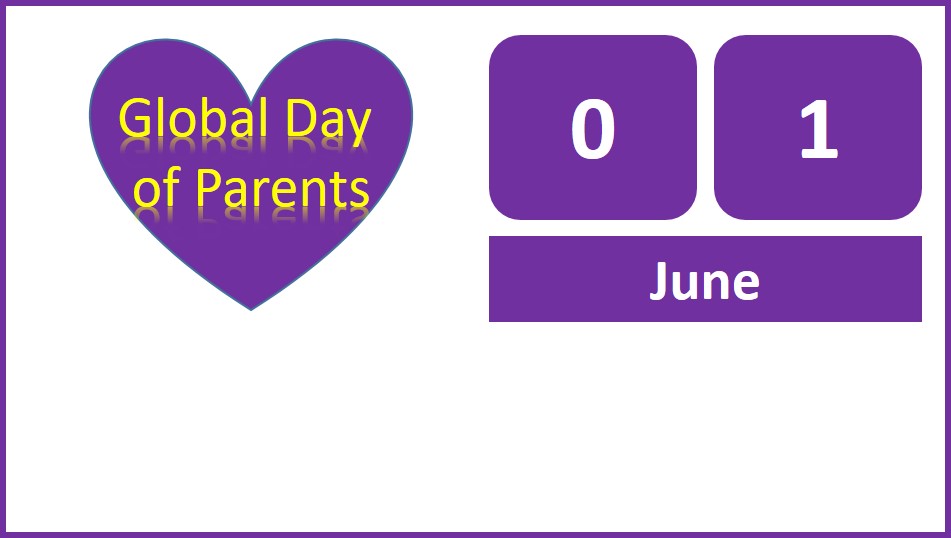 This day was set up by the United Nations in 2012 and it is designed to appreciate all parents for their "selfless commitment to children and their lifelong sacrifice towards nurturing this relationship."   Of course, not all parents manage to live up to such high standards all the time.  There are plenty of bumps along the road of parenting and some parents struggle and fail.  Today though, we are encouraged to focus on the challenge of being a parent.
A prayer for Global Day of Parents (available here as a video 1:35)
Loving, Creator, parent God –
we hold before you now – all parents.
Being a parent can be exhausting and overwhelming –
give all parents the strength and resilience required to meet the challenges.
Being a parent involves making difficult decisions –
Give all parents wisdom as they consider them – and peace of mind when they are made.
Being a parent isn't easy – and all parents make mistakes,
When this happens, help them to put things right.
And when parents get older and need looking after,
May their children do so with patience, kindness and compassion,
ensuring their parents retain the dignity which comes as being a child of God created in your image!
We pray this in your holy name. AMEN