Words of St. Julie – week beginning 23rd March, 2020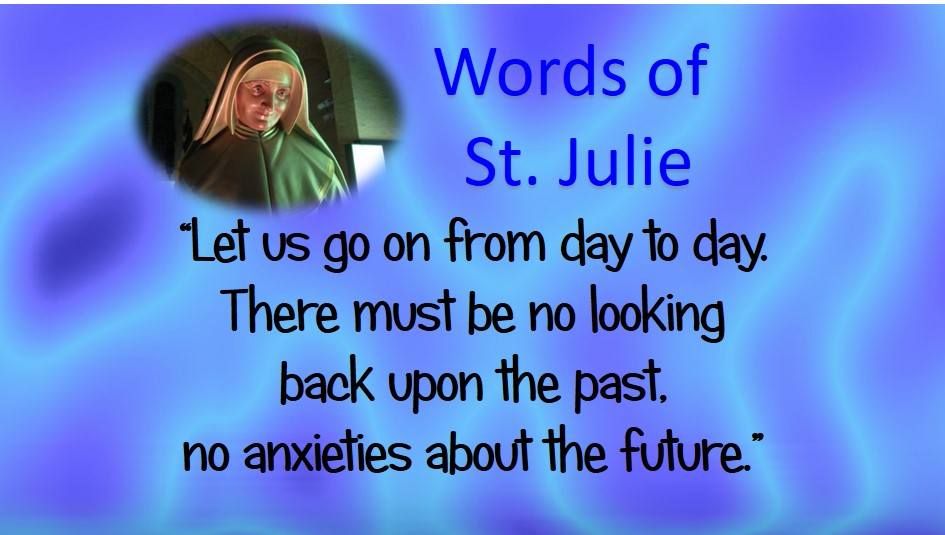 What a tumultuous week we endured last week! It would be easy to get downhearted and yet St. Julie encourages us to look forward! By all means we should learn lessons from the past but dwelling on it, particularly when times are hard, is counterproductive.
Let's just take each day as it comes and do our best to deal with the circumstances which arise confident that St. Julie and the good God are watching over us.
Loving God,

we thank you for the timeless words of St. Julie.

Help us to remain calm in the face of challenges confident that you walk beside us on our journey through life.

We ask this in your Holy Name. AMEN