Words of St. Julie – week beginning 16th March, 2020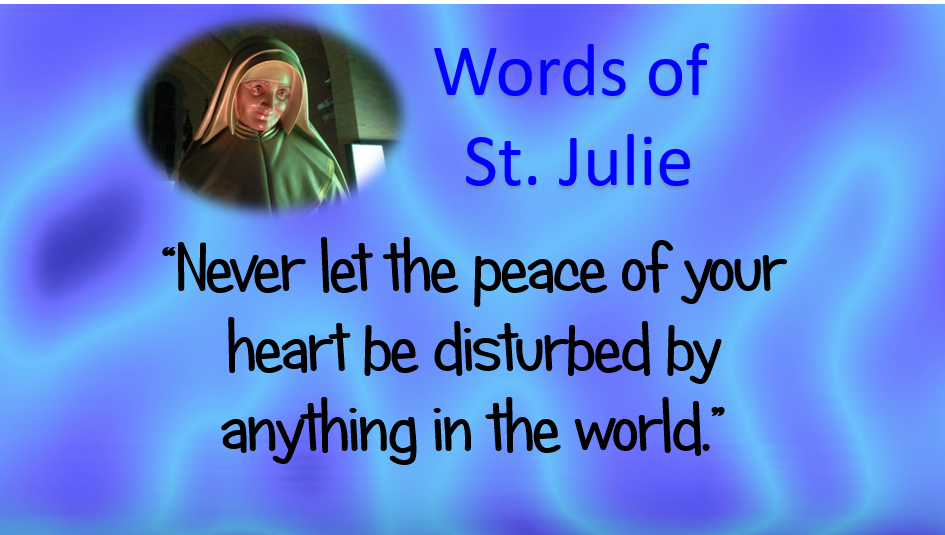 We live in troubled times! The CoronaVirus is having quite an impact around the world and there is much speculation about how the government in this country is going to address some of challenges it faces.
St. Julie – writing over two hundred years ago – gives us the advice above! Let's be honest, she had plenty for her heart to be disturbed! Her father was shot at, she was a target for a mob who wanted to kill her, she lived through the violence of the French Revolution, she was nursing the wounded at the Battle of Waterloo! We could go on! Let's face our challenges remaining as calm as possible!
Loving God,

we thank you for the timeless words of St. Julie.

Help us to remain calm in the face of challenges confident that you walk beside us on our journey through life.

We ask this in your Holy Name. AMEN