Words of St. Julie – week beginning 2nd March, 2020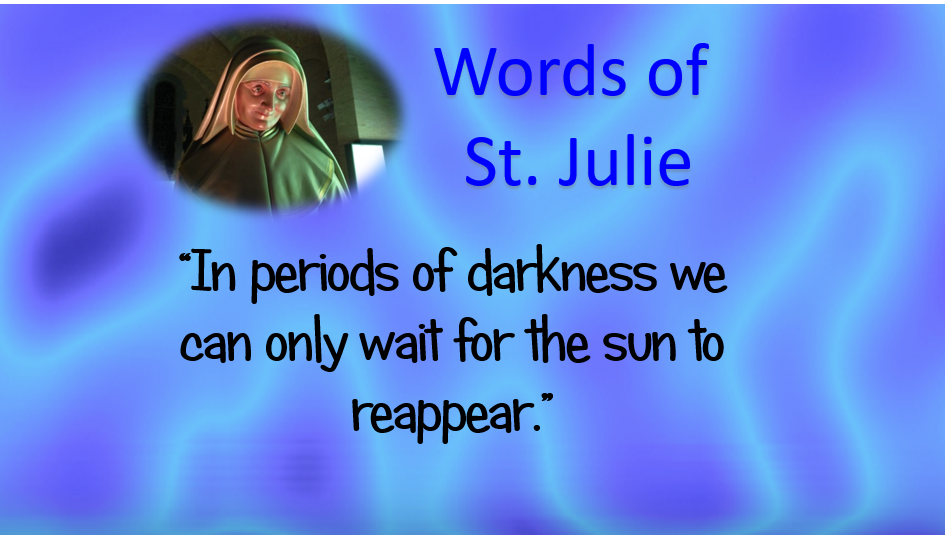 These are wise and re-assuring words from St. Julie this week! They are just as relevant today as they were when written over 200 years ago.
Of course, St. Julie had many dark moments in her life but her faith in the goodness of God gave her the strength to carry on, confident that eventually things would turn out ok.
It reminds me of something I heard on the radio the other day. Someone said:
Everything will be OK in the end, and if it's not OK, then it's not the end!
So, if you or someone you know is going through a dark time, hang on in there – and take courage from St. Julie! The sun is on its way!
Loving God,

we thank you for the timeless words of St. Julie.

We pray for those who feel there is only darkness around them and we ask for wisdom and courage to be bringers of light by what we say and do.

We pray this in the name of the Father, and of the Son and of the Holy Spirit. AMEN