Words of St. Julie – week beginning 10th February, 2020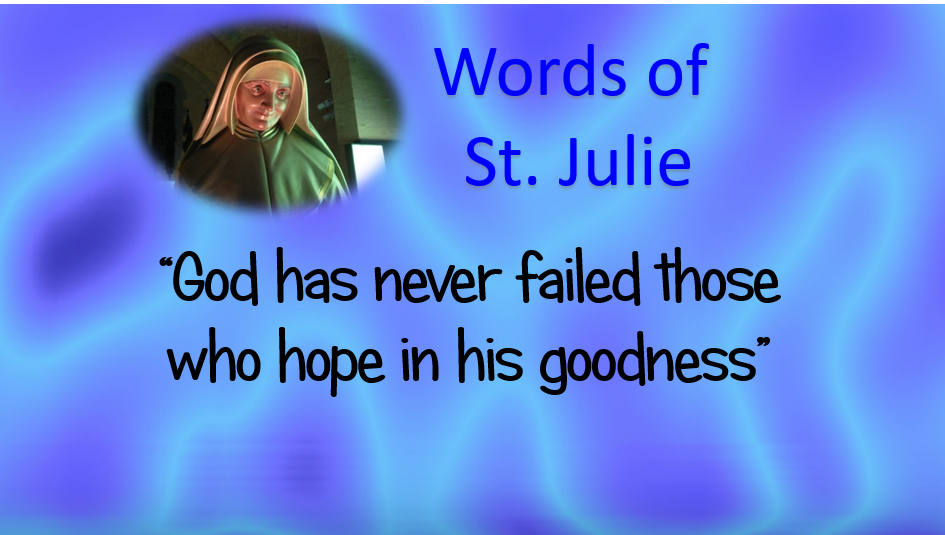 St. Julie again demonstrates her profound faith in the goodness of God. She undoubtedly faced very difficult situations in her life, yet somehow looked towards God as the sunflower turns towards the sun.
So, even in the darkest of situations, it seems she never felt God would let her down. Let's take encouragement from this for ourselves. Let's look for goodness wherever we are and whatever we face and expect God to be there for us.
Loving God,

we thank you for the timeless words of St. Julie.

We ask you to keep looking for and hoping to see your goodness in all the situations we face.

We pray this in the name of the Father, and of the Son and of the Holy Spirit. AMEN