Words of St. Julie – week beginning 3rd February, 2020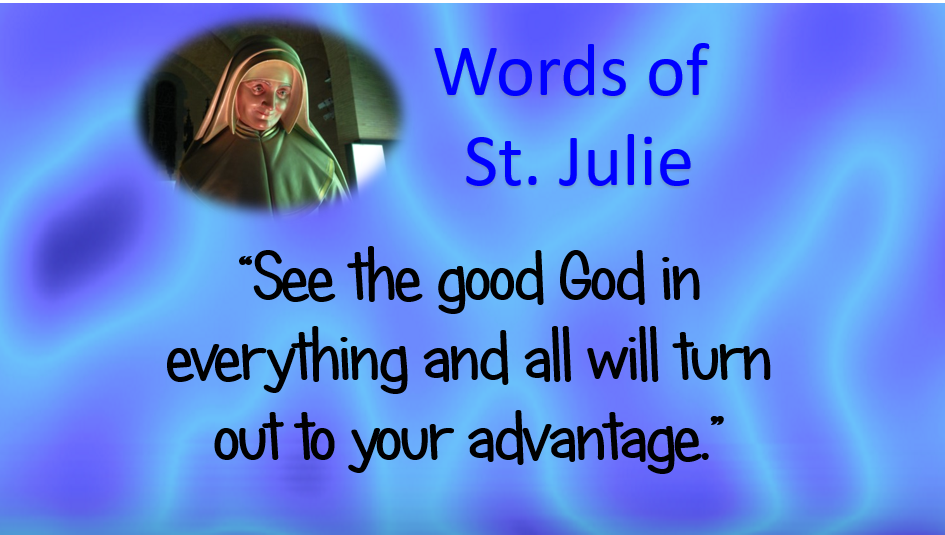 One of St. Julie's greatest gifts was her ability to see the goodness of God in all situations. Even in difficult times, she had this sense of God being there and that good would eventually come out of it.
When we're faced with difficult people, it can be hard to see goodness in them but we are all created in the image of God so we might just need to look harder.
In this week, when we remember St. Julie, Francoise and Catherine establishing the Sisters of Notre Dame, let's take the challenge to try and see God in the situations we encounter and goodness in every person we meet!
Loving God,

we thanks you for the timeless words of St. Julie.

We ask for your help in seeing your goodness in others.

Open our eyes and hearts afresh as we encounter our sisters and brothers – all made in your image.

We pray this in the name of the Father, and of the Son and of the Holy Spirit. AMEN