Words of St. Julie – week beginning 9th December, 2019
As we enter the second week of Advent – the opening season of the Church Year, here is what St. Julie wished the sisters all those years ago: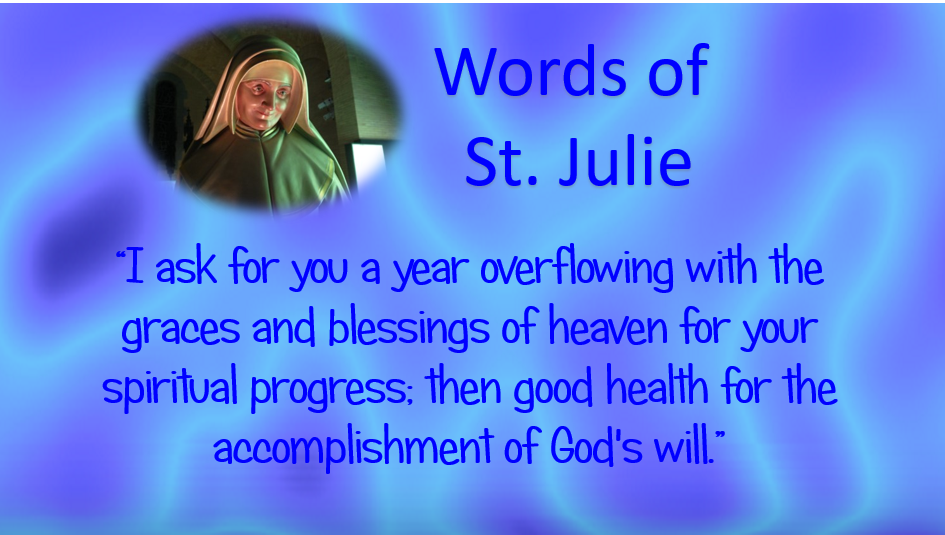 It's a good time to think of the blessings you would most like to receive; the things that would be good for your spiritual life and health.
Would they include:
more time
a clearer sense of priorities
the ability to cope with disappointments
the willingness to see mistakes as things which help us to learn and develop
more smiles given and received?
Whatever we hope for, the challenge is then to do what we can to shower similar blessings on those around us.
St. Julie: pray for us, protect us and bless us.