PRAYER, PERFORMANCE and PIZZA
Sunday, 24th November 2019 was Youth Sunday in Catholic Churches across the world. Our local parish, St. Mary's, invited us to go along and St. Julie's took some of our amazing Dance Company and Overwhelm, our music ministry team, to participate in their 11 o'clock Mass.
The dancers performed a beautiful and inspiring interpretation of 'I Lived' by One Republic which received a spontaneous round of applause from the congregation who had quite simply never seen anything like that in church before!
Huge thanks to Madi, Sophie, Jenna, Ella and Olivia who danced on the sanctuary and to Claudia, Grace, Lydia and Jemma who danced in the aisles and did some excellent flag waving! Thanks, too, to Mrs Heeley who choreographed it and Miss Douglas who also came along in support and ended up in charge of flags!
Overwhelm led the music throughout the service with enthusiasm and prayerfulness, 'wowing' everyone in the congregation with their professionalism and musicality despite their tender years. There was a very late change in programme but Overwhelm coped brilliantly, testimony to their growing maturity as a flexible, free-spirited band.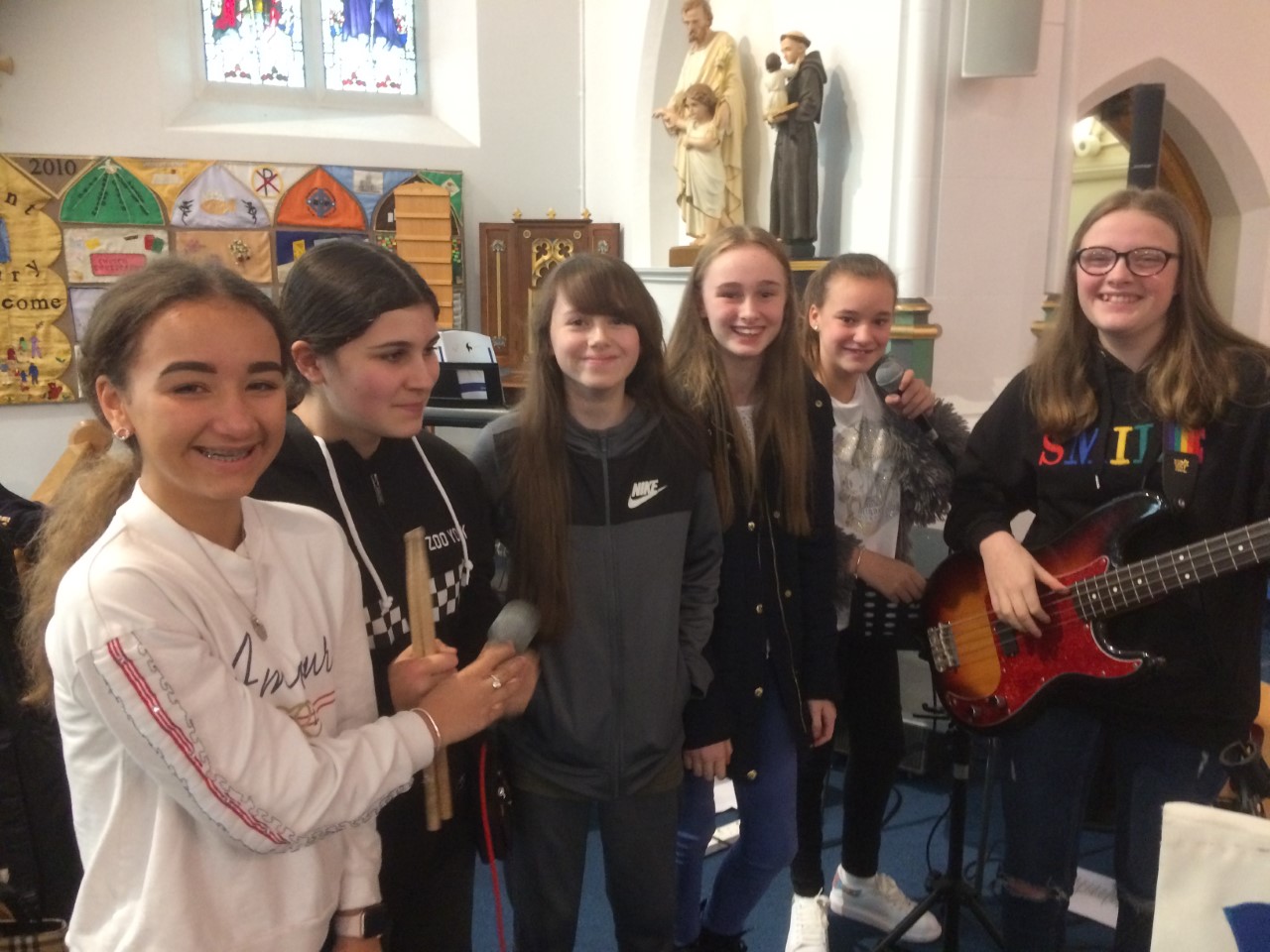 We also took the opportunity to present the parish with a statue of St. Julie to mark our special Year of the Saint – which has been full of activities relating to the Golden Anniversary of St. Julie's canonisation.
The event rounded off with pizza in the Church Hall which went down really well, particularly with Overwhelm who out ate the dancers by some considerable margin!
Thanks to everyone at St. Mary's for this chance to be involved in the life of their parish.