Sacred Time and Assemblies – What a wonderful world (week)!
Well, it was quite a week which started with the news that St. Julie's had won the Educate magazine award for 2019 for Best Performing Arts! This is well-deserved recognition of the wide ranging but always excellent activities and performances across the school. Well done to all involved with a special word for the dedicated staff!
I had the privilege of visiting some Y12 Sacred Times this week and also witnessing some great assemblies.
First of all a shout out to 7 Therese who practised so hard for their Tuesday assembly which included a lovely dance to "What a wonderful World!"
It was good to see, on Monday, 12 Rose and Miss Hyland starting their week watching our Weekly Prayer Video with such respect. Also, on Monday, 8 Therese delivered a great assembly on their House Patron Saint – Therese of Lisieux – the Little Flower. Mrs Austin came up early and had everything set up with a great powerpoint which animated and supported what was being said. (I have to say my heart sinks when assemblies comprise just a group of students reading out powerpoint slides. Thankfully this was not like that at all!)
On Tuesday, Mr Bennett's Form 12 Margaret were introduced to the idea of a Reverse Advent Calendar and it was brilliant to see Holly take on responsibility immediately to get this underway! She is obviously the Sacred Time Queen of this Form so I gave her one of our Sacred Time badges. (If you think you deserve one, come and see me!)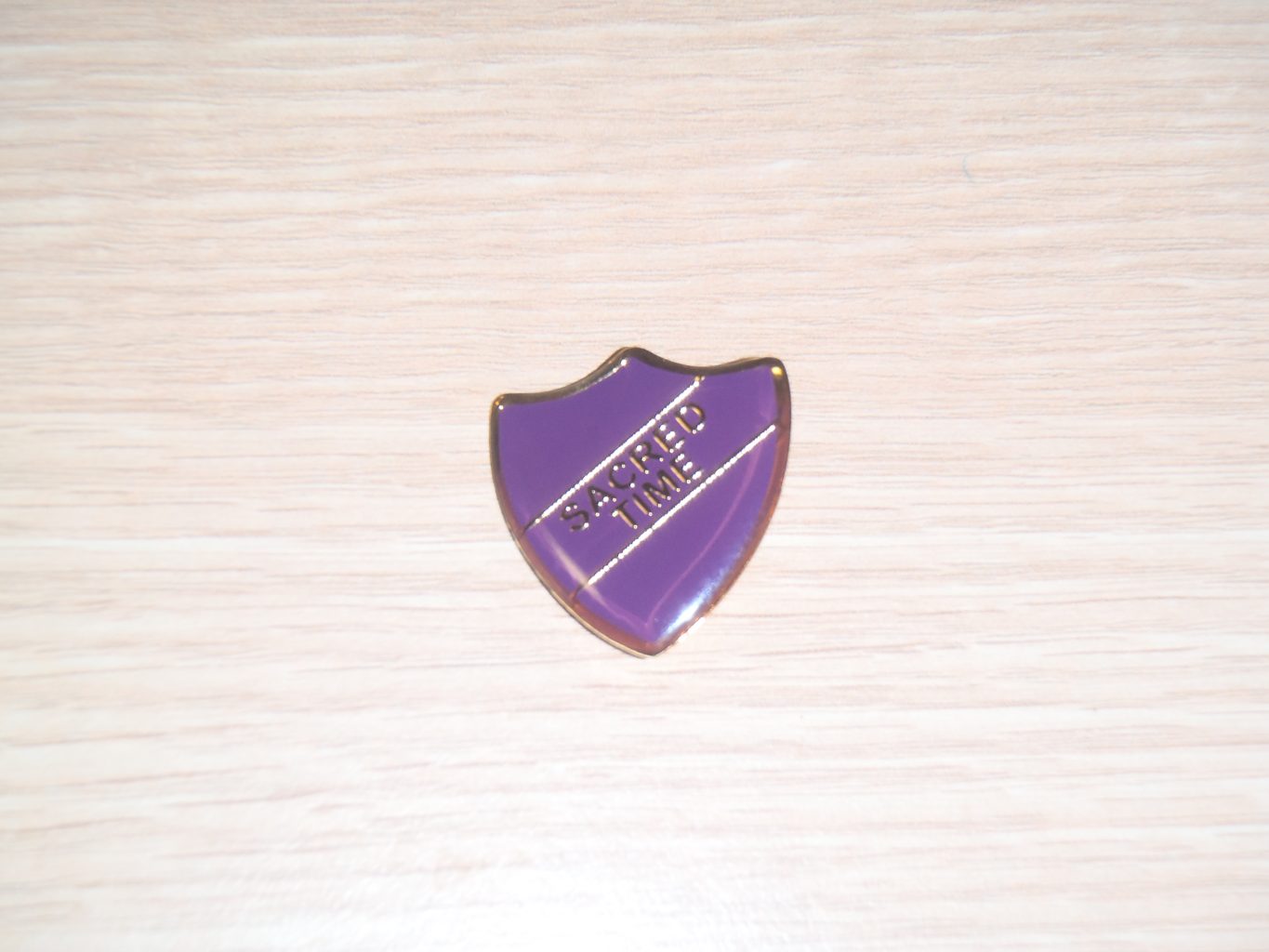 Wednesday was definitely a highpoint of the week as Georgia of 12 Theresa (Mrs Bells Form) aided by Lydia gave a heartfelt reflection on our Mission Statement theme of the week – fairness, care and compassion. She spoke movingly of her recent visit to Auschwitz with Ellie. No fancy powerpoint, no copied chunks of text – just a human being speaking from the heart. It was just magnificent and moving.
12 Cecilia sorted out a very appropriate assembly for World Children's Day and 10 Therese (under the guidance of Mr Fleming) had prepared something really special and, although I didn't see it – being regrettably unable to bi-locate – I did hear the rehearsal with Ellen and Grace – seriously talented people!
And so to today with a brilliantly constructed assembly by 11 Therese – Mrs Hammond's Form – with Gemma and Lois leading us through an informative and varied reflection on International Day for the Elimination of Violence against Women (which is on Monday next week). I wish we'd videoed it because it was everything a Form Assembly should be.
It was a week where the various congregations were given the opportunity to think and were invited to pray so well done and thanks to all!