Wow – what a few days it has been! Our Remembrance Commemorations started way back last Tuesday with the first of 75 tolls of the Peace Bell. Why 75? Well, it's 75 years since D-Day – one of the most important days of the Second World War when over 10,000 human beings died. Each death prevented someone made in God's image from living life in all its fullness. Each time the bell tolled, the ringers recited the words of Laurence Binyon:
They shall grow not old as we that are left grow old.

Age shall not weary them nor the years condemn.

At the going down of the sun and in the morning,

We will remember them. We will remember them

Laurence Binyon
It was really extremely moving as over 140 members of our community came forward pretty much every 20 minutes until Monday. Many had stories to tell of family connections to various wars and what an honour it was to hear them. I'm sure many conversations took place at home during the week on this subject – keeping memories alive through the generations!
On Sunday, I had the chance to go with two members of our 1804 Society, Speranza and Hannah, to the City of Liverpool Service of Remembrance and Dedication held at St. George's Plateau in town. Speranza and Hannah represented us all quite wonderfully well, laying a wreath at the Cenotaph. Other members of our community were there – marching proudly in their uniform as part of the Air Training Corps and Army Cadets – and it's been great to hear them talk about what it means to them as young people to remember long since deceased members of the Armed Services. So thanks to Jess and Erin in particular!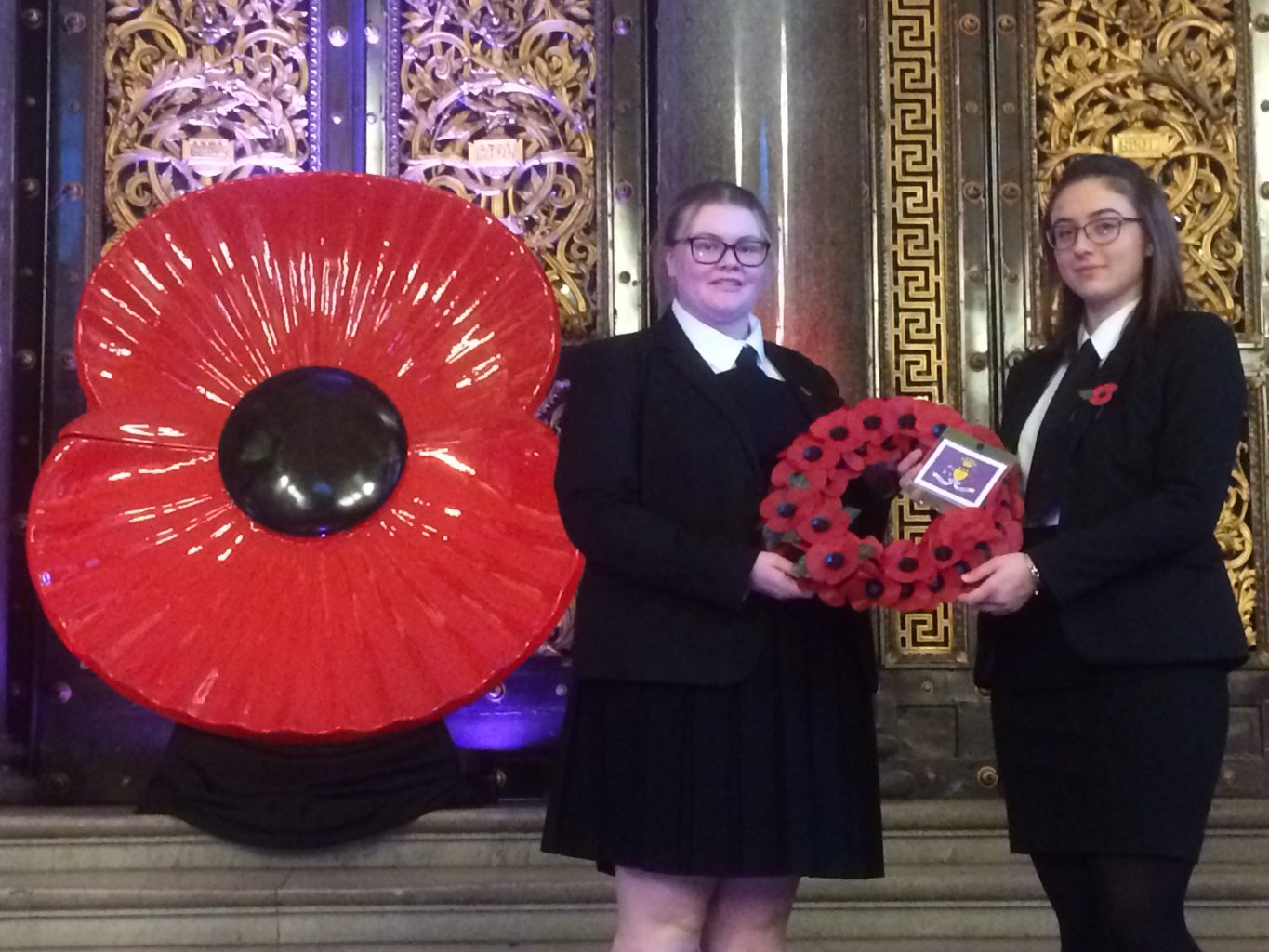 On Monday – the weather was somewhat inclement and we decided on the grounds of safety that our Remembrance Commemorations would take place largely inside the building. So, just after break, every class in the school watched a video simultaneously which involved prayer, reflection and silence. (It's on this website!)
Year 7 gathered to watch this in the Chapel and the 1804 Society, Senior Prefects and representatives from each Year 11 Form set an impressive and respectful tone. Partway through the video, the Year 11 wreath layers were escorted out to the Peace Garden by the flag bearers of the 1804 Society. Mrs Mannings carried the wreath for staff and Corporal Ross of the ATC marched impeccably as she laid the wreath for 6th Form. Her attendance in uniform was a magnificent example of a young person with service on her mind and she had a big impact on all who witnessed her dignity throughout the service.
The final act of Remembrance was the 75th tolling of the Peace Bell by Miss Buckton in memory of her grandfather who was part of the battle of Pegasus Bridge on D-Day.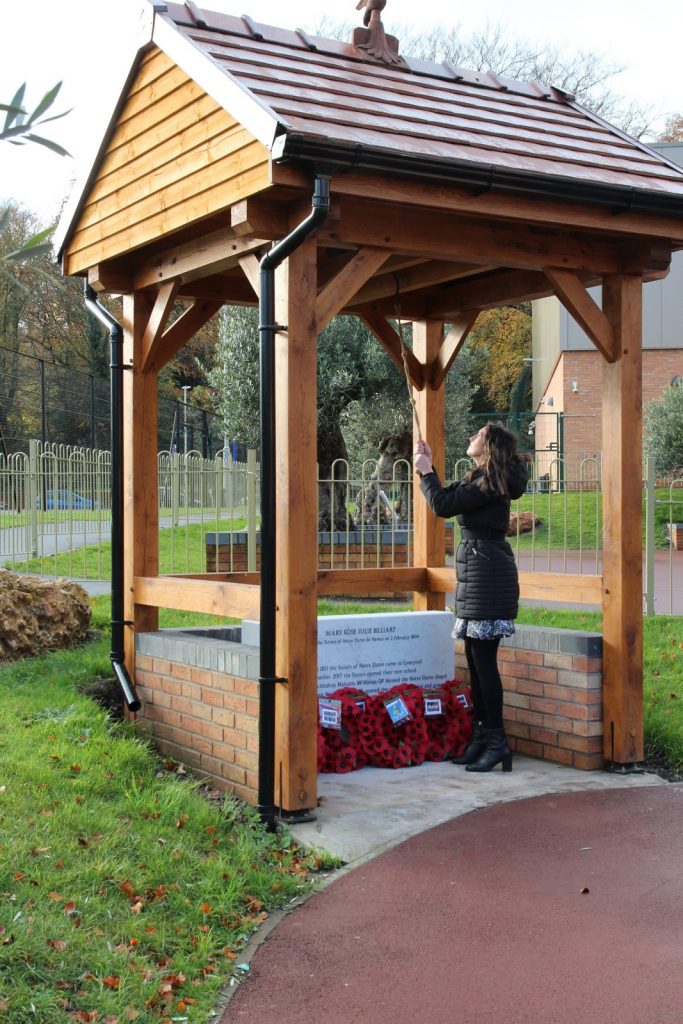 Thanks to all who contributed and all who remembered!