06.11.19 – Veronica and 6th Form stars!
Well, it's been quite a day! It all started with Wednesday Reflection and it was my turn. It's always a lovely retreat from the busy-ness of school life and today, it fell to me to offer the reflection.
It started looking back at last Sunday's Gospel reading where Zacchaeus, the diminutive, unpopular tax collector, climbed a tree so he could get a good view of Jesus. That desire to see the face of Jesus is in many of us I'm sure and I get a bit jealous now and again of those who would have seen him.
We then looked at the 6th Station of the Cross – Veronica wipes the face of Jesus.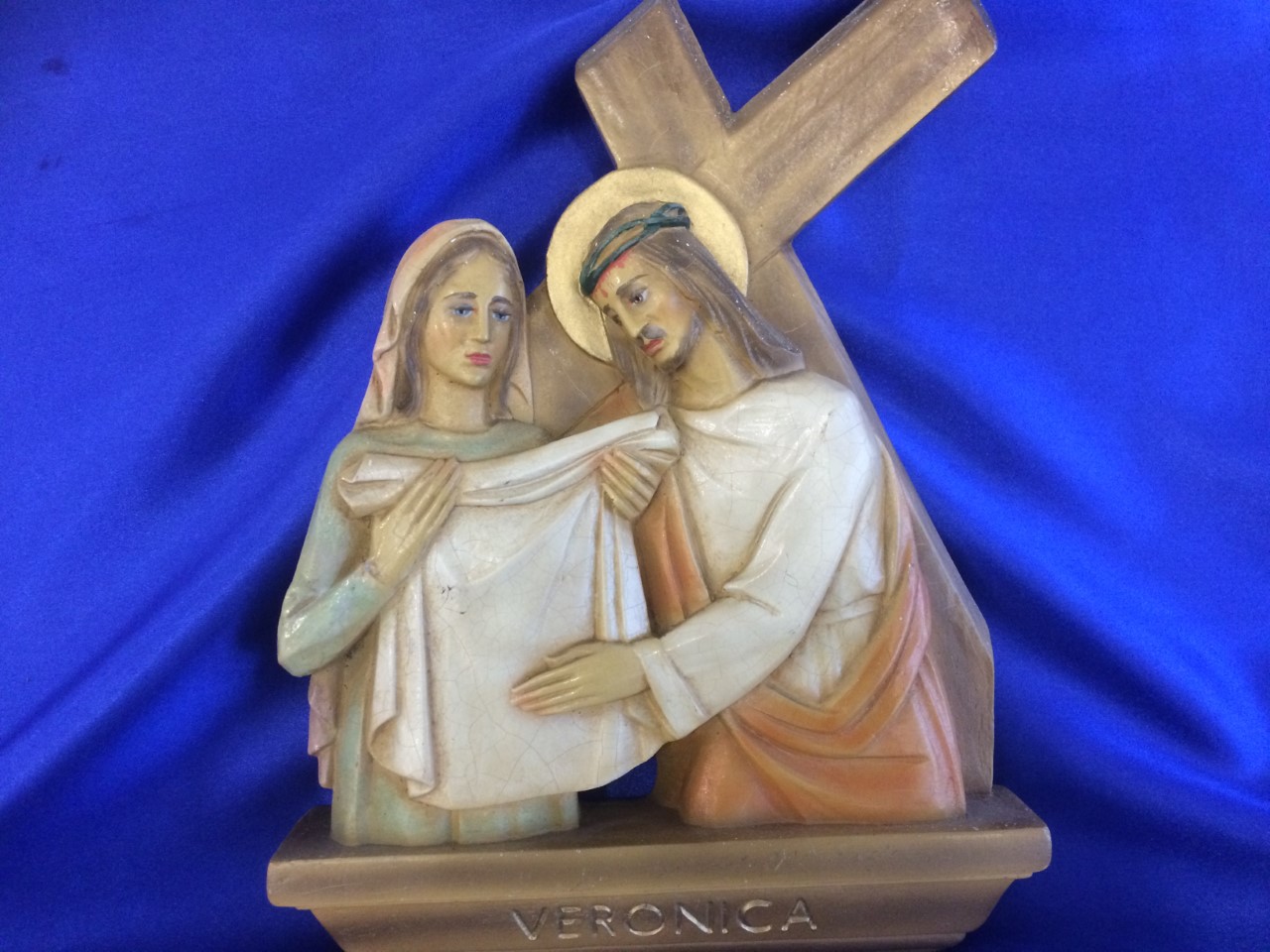 Tradition has it that the cloth she used to wipe his face was miraculously left with an imprint of Jesus' face. Veronica isn't actually mentioned in the Bible itself but there's a lasting tradition that she brought this cloth to Rome and that it is still inside St. Peter's Basilica. It's only ever shown to people on the 5th Sunday of Lent when it is briefly held up in front of the congregation. As you can see, it's not very clear and the Church authorities have refused to allow scientific tests or restoration to be undertaken on it which is a shame.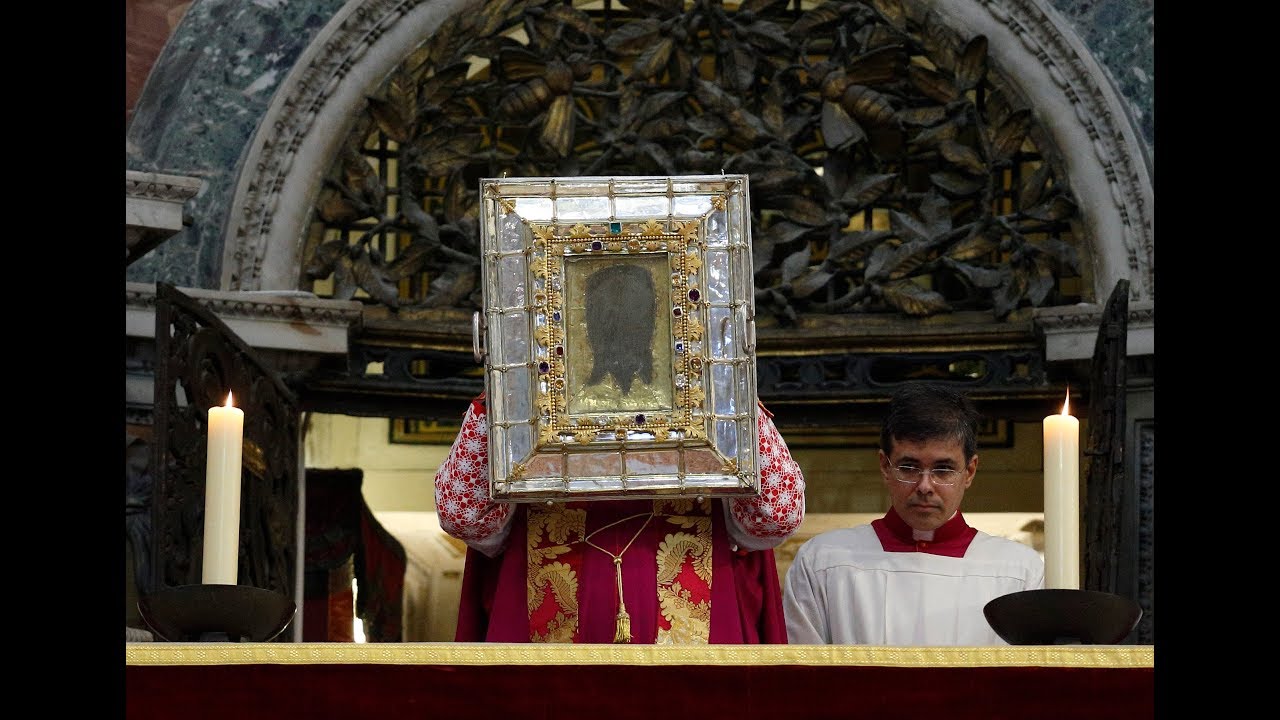 Anyway, while it would be nice to know what Jesus looked like, it's certainly more important to look for Jesus in each other! I was lucky enough to see the loving face of Jesus in one of our 6th Formers yesterday, who came to tell me her nan had died. I could see the profound love she had for her nan and the total faith and confidence that nan was now in heaven and suffering no longer. I also gazed on the Prince of Peace in some of the encounters I've had regarding the ringing of the Peace Bell as wonderful young people spoke of their family's war stories – young people who want the world to be a better place.
Nowhere has this been more obvious than with the wholehearted group of 6th Formers who participated in big numbers yesterday and today. They really were fantastic. Maybe the thought that many of the soldiers involved on D-Day were not that much older than them concentrated the mind. The world is in the safe hands and hearts of these young people!
Thanks to all who have participated so far – 40 pealings of the Peace Bell into the project and with the 75th to come on Monday!