23.10.19 – The night before – ISM
Last night was Battle of the Bands – a splendid evening's entertainment and celebration of music featuring bands from St. Hilda's, Gateacre, St. Nicholas, Chameleon Chords and St. Julie's! Special thanks to Mr Quinn for having the vision and drive to make it all happen.
We were treated to a wide range of musical performances with some lovely harmony singing, great instrument playing and quirky arrangements. Our St. Julie's musicians were fab – with largely Year 9 students performing way beyond what anyone could reasonably expect from 13-14 year olds.
Being in a band is a great thing. It's intense at times. It needs to be for without passion for the music and who you're making the music with, no band can survive for long. Before you get to the performance, there are hours and hours of practice as an individual and as a band. You have to listen to what's going on around you. You have to compromise and accommodate and put the good of the band and overall sound above your own wish to stand out. You have to deal with difficulties – both practical and emotional! The practical difficulties of carrying stuff, setting up amps and even getting the right equipment can be disincentives. Musical instruments and PA gear is expensive and sacrifices have to be made. All in all, lessons learned in a band are good ones for life!
I remember getting my first guitar – it cost 14 guineas (that's £14.70) from a shop called Hessy's in Liverpool for my birthday and Christmas in 1970. I've still got this battered old nylon string guitar and still use it at home. I've had quite a few since but my Dad established a valuable routine for when I wanted more guitars or amps or gear. He said that if I saved half of it, he would put the other half to it. It meant that I had to commit to something and that encouraged me to prioritise. A good lesson for life, so thanks, Dad!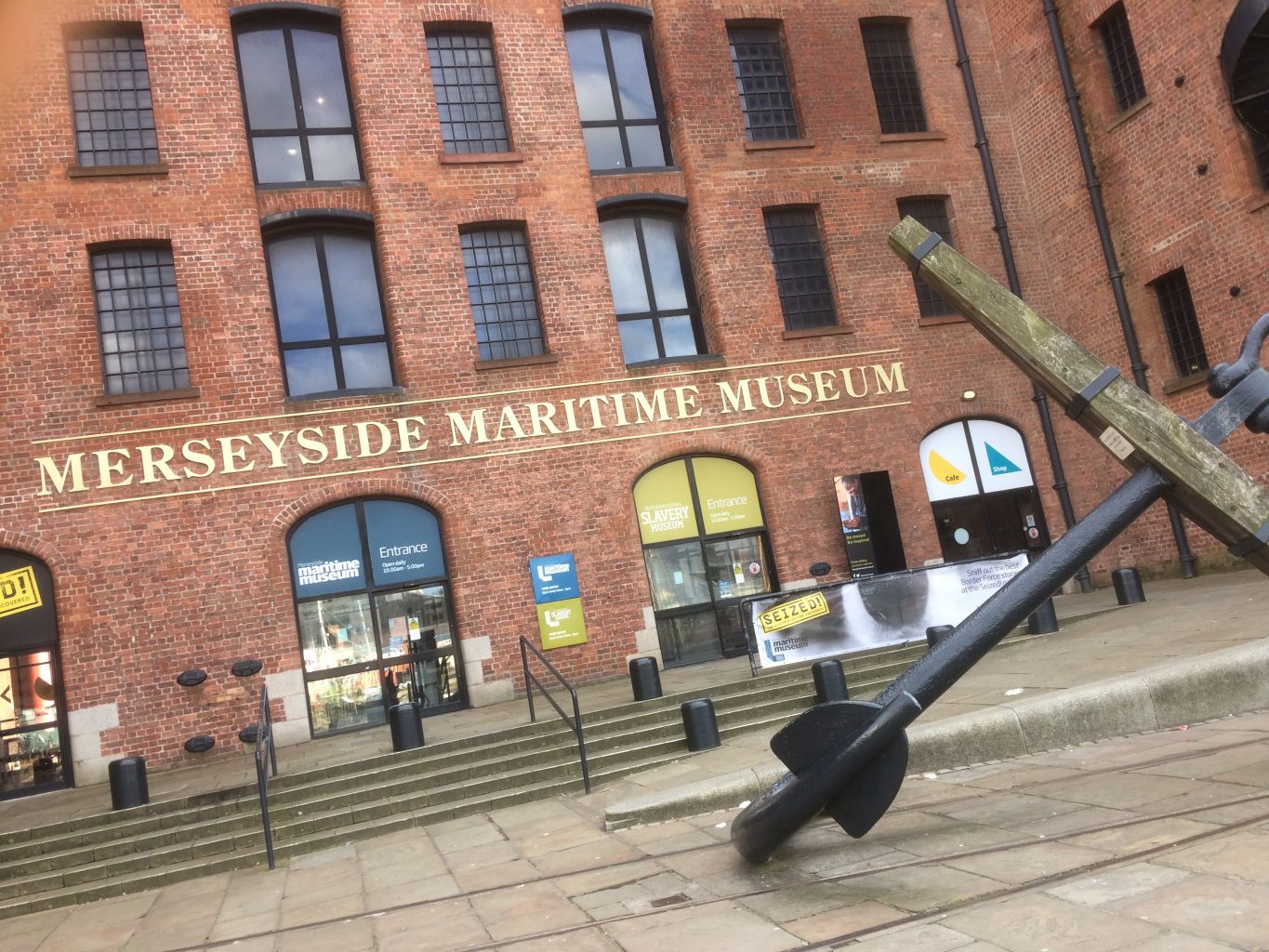 I'm writing this early morning on Wednesday and am heading off with the Humanities Department to the International Slavery Museum with some Y8 students this morning. The staff had a preliminary visit last night after school and I think it's going to be great. Some of the displays really make you shudder at human beings' capacity for inhumanity and makes you question to what extent we still live out stereotypes. Anyway, I'll try to report back on the trip later.
Back in school now after our adventures getting to and from the International Slavery Museum. I must say the Y8 students were terrific on the journeys (especially Group 1). One of the aspects of the museum I felt was most moving was the range of quotes on display which really challenged viewers to reflect on their own attitudes.
We do need to remember slavery and its lasting effects on all of humanity. We also need to remember that it's still happening today as mentioned on the calendar for 18th October – Anti-Slavery Day. Here's the prayer (0:45) for that day:
There is a very disturbing reminder today that some people still seek to exploit others in the breaking news that 39 people have been found dead in a lorry in Essex. The lorry, which is believed to have come from Bulgaria, is being reported as one that has been used to traffic people. There is still a slave trade!