22.10.19 – Ex terra lucem!

Yesterday evening, I had the chance to visit The Totally Wicked Stadium! It seems like an unlikely destination for a chaplain in a Catholic school but the so-called location is actually the rugby league ground for St. Helens Rugby Football Club. It's sponsored by an e-cigarette and vaping company. I remember the old ground simply being known as Knowsley Road because that's where it was! When the ground was re-located it was initially called Langtree Park before it's re-branding as The Totally Wicked Stadium – an ironically inappropriate name for a team nicknamed Saints.
Anyway, I was there to give blood which is so easy to do. I feel really lucky to have this chance and would recommend anyone who can to do it. The eligibility criteria require people to be :
fit and healthy
weigh between 7 stone 12 lbs and 25 stone, or 50kg and 160kg
aged between 17 and 66
So, if you fit these, why not download the NHSGiveBlood app which is so easy to use. You even get to hear where your blood has gone and how it has been used.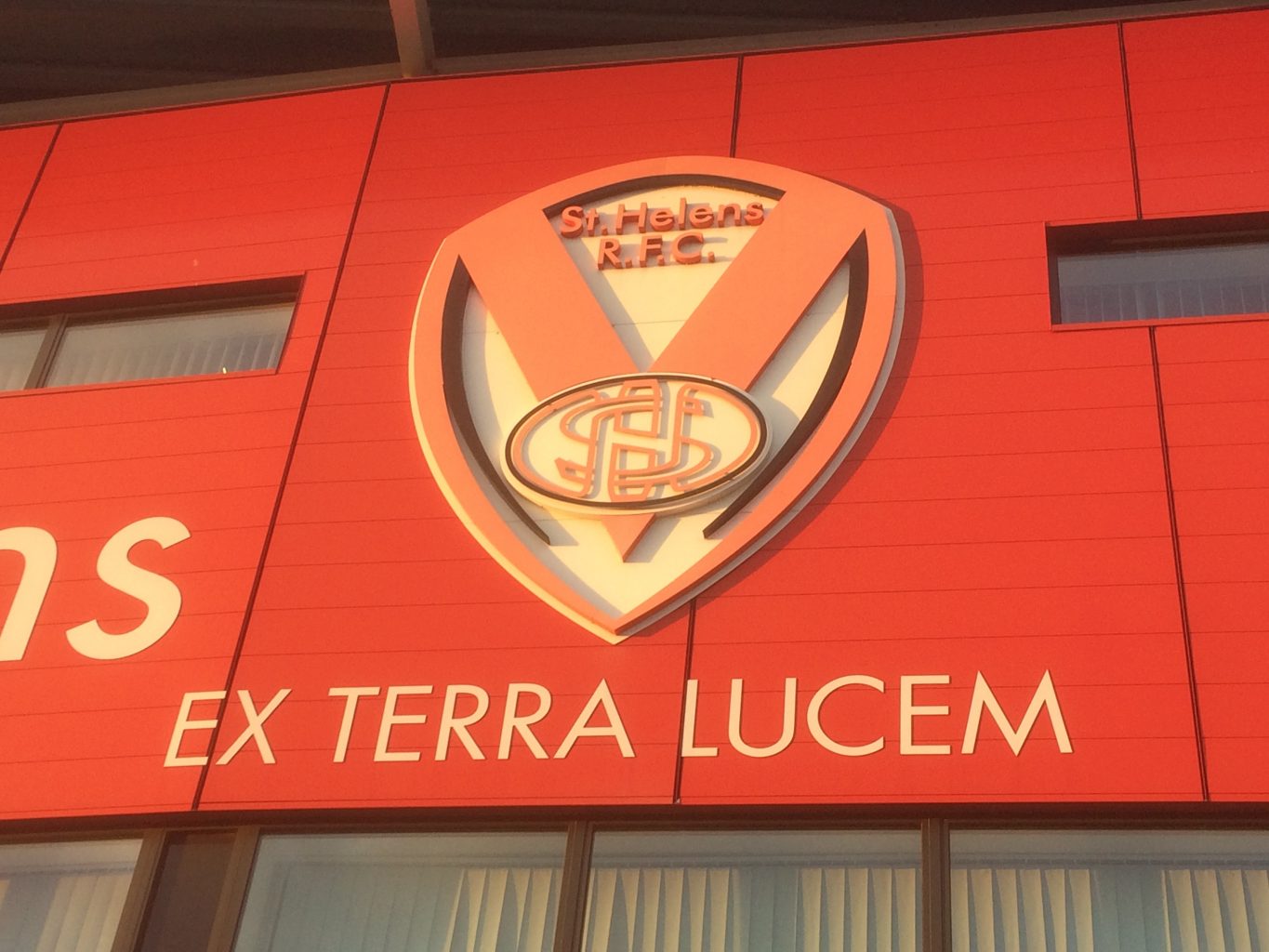 Back to the stadium which has the impressive club badge and motto on its wall. The motto "Ex Terra Lucem" means "Out of the earth, light" which has a special resonance for the people of St. Helens for this town was once a coal-mining town. Theirs is a proud heritage and this seemingly strange statement that out of the darkness of an underground world comes light is a source of hope for all of us. For we all know dark situations and need that sense of hope that there is 'light at the end of the tunnel.'
Referring to the Messiah, the prophet Isaiah wrote of a 'people who wander in darkness who will see a great light'. (Isaiah 9) He went on to talk of seemingly unlikely times when the goat will lie down with the panther, the wolf with the lamb, the infant will play by the viper's lair but never come to harm. The promised Messiah would establish a kingdom of justice and peace. While we are far from this at present, we can still take hope from the flickers of light and goodness around us. So, look for such flickers today – and I have no doubt you'll find some evidence of them. Better still – be a flickering flame of goodness yourself with a smile, a kind word, a thank you and transfuse some of your goodness to those around you.
A hymn reflecting the words of Isaiah!